Contains sulphites
August 31, 2018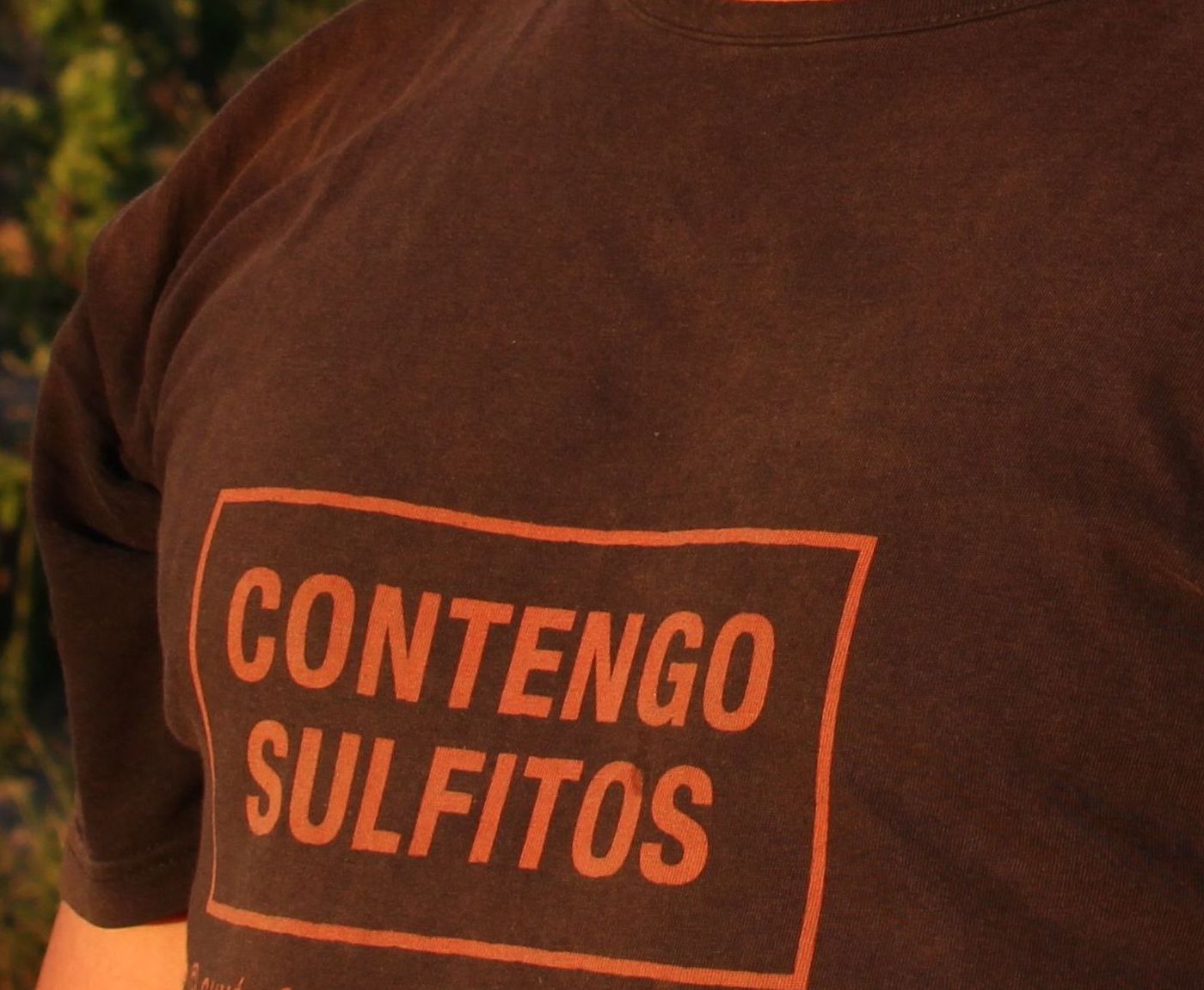 Dear wine friends
Turning fruit into wine is fraught with problems. There are hordes of bad bugs and yeasts out there waiting to infiltrate your cellar, get their claws into your juice and turn it into vinegar.
So how do you stop them?
Once upon a time gum resin was the preservative of choice when making wine. It prevented oxidation and kept the wines stable. It stopped fermented grape juice from going 'off', but not without imparting its own peculiar flavour in the wine (think Retsina… actually no, don't do that).
Then winemakers discovered that whacking in a bit if extra sulphur dioxide, a naturally occurring by-product of fermentation, made a great alternative to gum resin. Neutral in flavour and equally effective at killing off undesirable microorganisms and reversing the effects of oxygen, SO2 features heavily in most wines found on the retail shelf today.
But there's a catch. Not only does too much SO2 rob your wine of flavour and texture, it is increasingly the cause of headaches and breathing difficulties in the imbiber (not to deny the role of consuming large quantities of alcohol in achieving such a headache of course… guilty as charged.)
So how much SO2 is too much?
The Australian Food Standards allow for a maximum of 250ppm (parts per million litres or 250mg/L) in dry wine and up to 300ppm for sweet wines. Under organic and biodynamic certification the total sulphur dioxide level is usually below 120ppm.
At the higher end of this scale you get commodity wine. Health effects aside you're left with a homogenous product completely devoid of character. But in our experience even at the lower end of these levels there's a negative impact on quality, stripping the wine of texture and energy.
So what if you don't add any?
This is where things get interesting. Wine inherently carries its own swag of natural preservatives on top of the naturally-occurring sulphites, including alcohol, tannins and most importantly acid. So in theory you should be able to bottle it with zero added preservatives and be comfortable that it will have a long and happy life. Indeed there are some very talented winemakers out there who's wines still look great 10 to 20 years on having been bottled with zero SO2. We've recently drunk aged wines from Hervé Souhart, Overnoy and Ganevat that were clean, pure and soulful expressions of terroir with not a drop of sulphur dioxide added. But we've come to realise that these are the freaks; the Roger Federers and Tiger Woods of the wine world.
Unfortunately a lot of the other 'zero sulphur' wines we've tried are cloudy, funky and 'wild' to the point of being undrinkable. They contain flaws that scramble the message of place just as much as over-use of oak, too much time on skins or added acid. Flaws such as 'mousiness' – a feral flavour left hanging around the palate – are allowed to thrive and completely distort the fruit, rendering any effort to taste the provenance of the wine impossible. We like our cheese stinky but our wines clean.
So what is the magic number?
Most of our wines are given 20ppm of sulphur dioxide just before bottling and up to a maximum of 30ppm. And we manage to bottle our sparkling wines with none at all thanks to the abundance of carbon dioxide in the end product. We find that these negligible amounts are enough to tighten up the palate ever-so-slightly and enhance the drive we like in our wines, while allowing the message of our place to be delivered loud and clear in the final product.
And the key to using such minimal amounts of sulphur? Manage your vineyard to keep it in pristine condition, pick your fruit with a high natural acidity, process the fruit whole and cold and be more than a little OCD in the cellar.
We are very lucky at The Wine Farm. Our cool climate means that when the grapes are reaching peak flavour the natural acids are still nice and high. And acid is a much better preservative than sulphur. This is further aided by the fact we farm without chemicals so our vines are free to feed from the humus and transpire at will. The stomata stay open during the day and photosynthesise, meaning flavour formation is uninterrupted and more intense.
The grapes are picked into small 10kg crates (to minimise bruising) and travel a maximum of 100 metres to the cellar where we chill them down to 5 degrees Celsius within 30 minutes of being cut from the mother plant. The less exposure the grapes have to the elements, again the less preservative needed. The more crushed berries, use of pumps, distance between stages, high temperature grape handling, dirty equipment, frequent fiddling… the more sulphur you need to add. So we don't do any of that.
We work hard and we work clean to ensure we can add as little sulphur as possible to give our wines the greatest chance to reveal their roots and maintain their energy in the bottle. We're also hearing from more and more customers that our wines don't give them the blotchy face, headaches and breathing issues most other wines do. Bonus.
And given it's natural acid not added sulphur that best preserves wine, we're confident our cool climate, acid-driven wines will age for decades. So in our opinion, if you want to make pure wine that shows place, a little SO2 goes a long way.
Cheers
Anna