Hailing a cab
August 5, 2019
Dear friends
Those who know of South Gippsland as a wine region probably lean towards Pinot noir as the variety of note. And with very good reason. The soils and climates of this region are perfectly geared to ripening this beautiful berry to produce a silky, earthy and enigmatic wine. Our local hills should be heaving in the stuff.
But what about Cabernet?
Cabernet Sauvignon is generally grown in warm, dry climates where the inky tannic grapes can ripen fully to produce big bold wines. Oops. Our climate is cool and wet. But then big bold wines leave us cold, too.
Turns out, if our first four vintages are anything to go by, Cabernet Sauvignon planted in good red soil in a cool wet region can actually produce a bloody good drink… about half of the time. 2015 was a superb vintage for our mainstays of Pinot noir, Chardonnay and Riesling, but no good for cab sav. So we didn't release it. Then a warmer, drier 2016 ripened the cab beautifully, with a level of complexity that showcased its soils and the season and justified its place under The Wine Farm label. So we bottled it, released it, tucked into it ourselves with gusto and then sold out.
2017 was somewhere in between. Enough sunshine to ripen our Cabernet and deliver enough fruit and tannin to secure its place in the bottle, but without the complexity of the previous year. That's where our Farm Wine range comes in – the wines we love to drink but that don't necessarily give the very best representation of where they're from.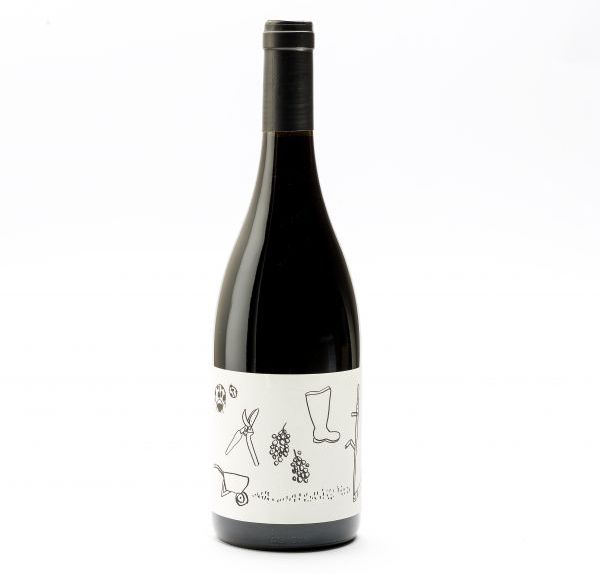 So should you bother buying this wine? Well, you're not going to impress your wine geek father-in-law with it (though you may raise a few brows and even open a few minds) but your friends will happily sink a bottle or two with you at your next barby. Like all our wines, we farmed these grapes ourselves with care and no chemicals, and showed them the utmost respect in the cellar – no stems, whole berries, no carbonic, no oak and the usual negligible amount (20ppm) of sulphur at bottling.
If your typical cab sav is dark and broody, this one's bright and light on its feet at just 11.7% alcohol. It has gentle tannins and a lovely texture, with no sharp edges. It's mellow, tasty and ready to drink, and with a wide range of food, unlike your typical cab. Think raspberries not blackcurrants; herbs not tobacco.
Think uber not black cab.
Being such a small property and not being able to guarantee that this variety will ripen in our climate year in year out, we've made the difficult decision to graft our parcel of cab over to the far more reliable and always expressive Chardonnay. So 2018 was our last crop of Cabernet on The Wine Farm, and it went out with a bang. We'll be releasing that in a year or so. But for now, this lip-smacking bright juice is our penultimate release of cab sav so whistle, holler or wave your arm in the air if you want to grab one. Or just send us an email and we can give you the lowdown. Taxi!
Cheers
Anna
PS As usual our mailing list heard about this wine first so sign up to 'Letters from The Wine Farm' to receive future offers like this directly to your inbox so you don't miss out on the next limited release.
THERE IS NO MINIMUM ORDER. We are happy to store your wines in ideal conditions until you accumulate a case of 6 or 12. Shipping is a flat rate of $10 for 6 bottles and FREE for 12 bottles Australia wide. Whenever possible we will deliver your wines outside of any hot spells.