Stop and smell the rosé
August 19, 2018
Dear wine friends
When I first met Neil he had no respect for pink wine. Years of exposure to overly sweet, badly made lolly water had turned him completely off the style and it took years of nagging on my part to get him to give it another go.
But there are many ways to make a rosé and some of them are actually really good!
To me a well made rosé should command as much respect as a decent white wine. Well, nearly. It should be dry, light in colour, smell of light bright berries with maybe a touch of dried herbs and a slight tannin tingle to finish. Delicious.
There are essentially three broad methods for making pink wine and the route you choose plays a big part in how the final wine tastes.
Saignée rosé
Some winemakers, when chasing more guts in their red wine, will drain excess juice ('saignée') from a tank of crushed red grapes before the grapes start fermenting. Bleeding off some of the juice increases the proportion of skins (and therefore tannins) in the ferment and essentially concentrates the final product. The excess juice that is a by-product of this process is typically made into a rosé style wine, often bolder and darker in colour. More like a very light red.
Blending white and red wine
This is as simple as it sounds and you can try this at home. Add a splash of red to your glass of white and hey presto, you've made pink wine. Play around with the proportions till you've achieved the desired colour. This is exactly how some winemakers do it, just on a larger scale. And with mixed results.
Treat your red grapes like white ones
This is the method we use. We start by allocating a section of the vineyard specifically for rosé and then farm and harvest the grapes with the end result in mind. For red grapes (in our case Syrah) to become decent rosé they need to be picked with a good amount of acidity to ensure palate drive and length in the final product. Once picked (a little earlier than if they were destined for red wine), the grapes are handled in exactly the same way as white grapes – chilled down and then pressed slowly, allowing enough colour to extract from the skins into the juice to create a lightly blushed wine. Some winemakers will delay pressing the grapes by 24–48 hours to extract more colour from the skins. We don't do this as it risks losing the natural acidity (potassium in the skins binds to the acid and drops it out) and freshness that is critical to turning potential lolly water into a good drink.
2017 was the first year we made a rosé and the acid gods were smiling on us. A cool ripening period meant acidity was high across the board, but more elegant than the masculine acidity of '15. A style perfectly suited to the sort of rosé I (and now we!) like to drink. Very lucky for a debut.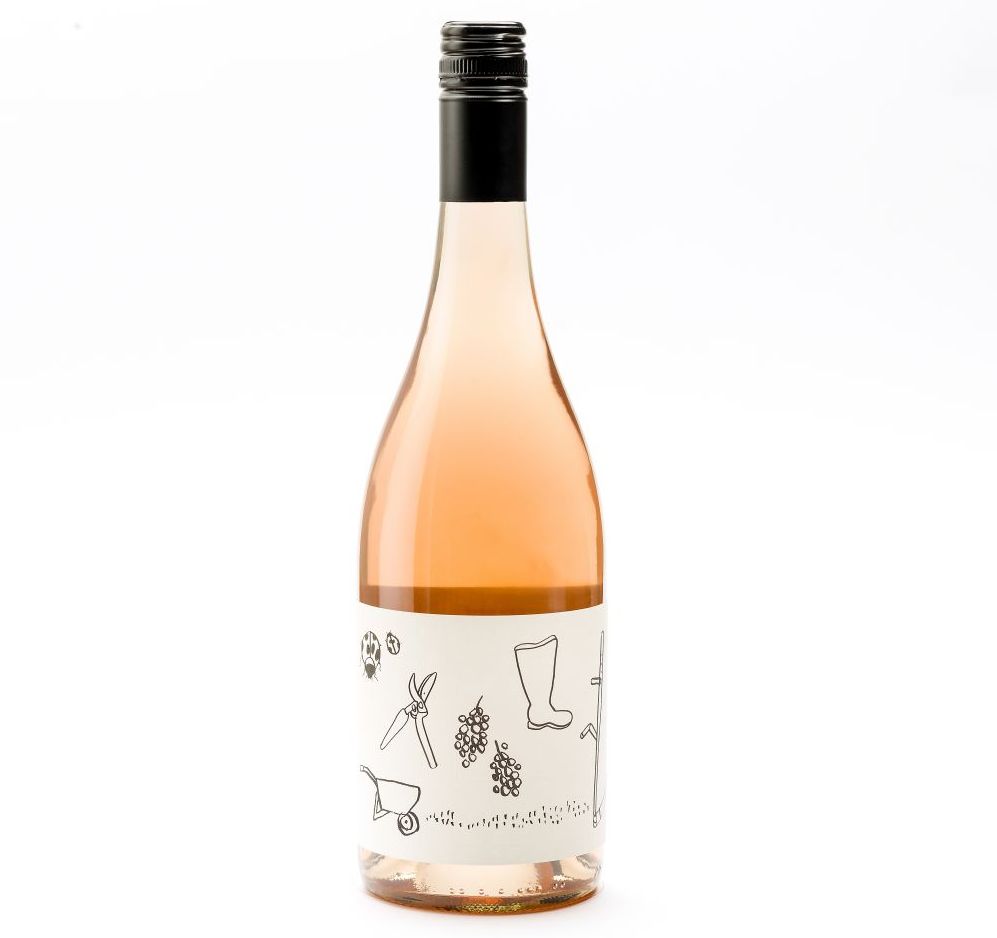 You can expect a bright blush colour with a hint of strawberries and dried herbs on the nose. The palate is bone dry but with plenty of fruit viscosity to balance it out. There's a lovely drive of acidity leaving a feeling of salty minerality in the mouth. Finally, full malo-lactic fermentation then eight months ageing on lees has built a layer of complexity and intrigue that's something to sniff at.
If you like a good rosé or have tended to avoid the pink but are open to giving it another bash, email anna@thewinefarm.com.au
A single, a dozen or something in between, a bunch of rosés always goes down well. Especially with a nagging wife, like myself.
Cheers
Anna