Picture perfect Pinot
October 5, 2019
Dear friends
When the fruit entering your cellar looks like a still life and you're already painting a mental picture of the final product, you can't help but wonder if this might be the one. The masterpiece you've been working towards with every blank canvas of your career to date.
2017 was a great year for growing Pinot noir in South Gippsland. Splatterings of rain throughout the growing and ripening periods ensured the vines didn't struggle, there were no major heat waves to speak of and the nights were cool, allowing the grapes to retain their natural acidity. The hard graft of the growing season was rewarded come harvest time with case after case of perfectly formed bunches at peak ripeness and pristine berries full of flavour. The pressure was on to bring our 'A' game in the cellar and treat these beautiful raw materials with respect and a level of artistry that would do them justice.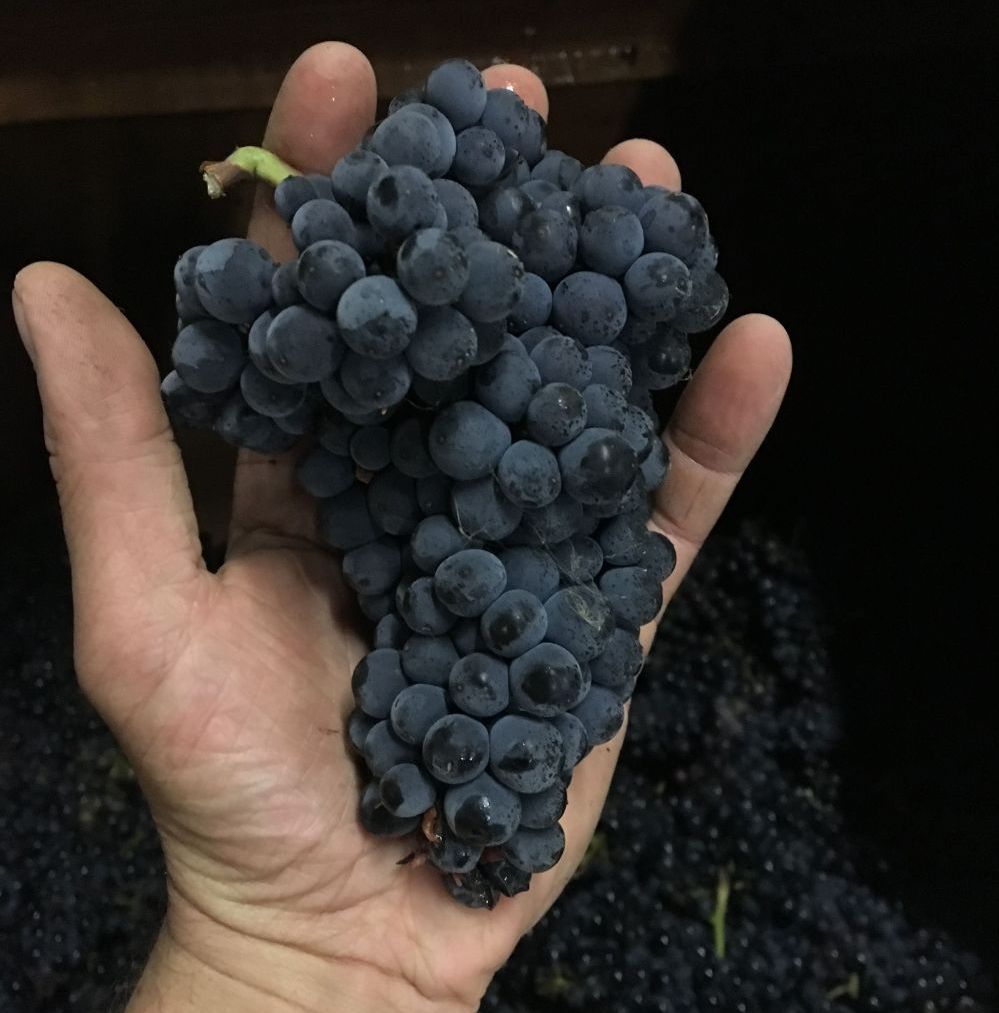 We decided to include all the stems in the fermentation process but importantly the berries were gently crushed before going into the vat. We do this to avoid the bubblegum-like flavours you can get with carbonic maceration – when the berries are left whole and ferment within themselves until the skins finally burst under the pressure. We then pressed the juice off the skins before fermentation was completed, when the flavour and tannins were where we wanted them. Including stems in the mix brings a lovely lift to the nose and complexity to the palate but can dominate the flavour profile if the wine is fermented dry before being pressed off its skins and stems.
The wine was then aged for 12 months in small three to four-year-old French oak barriques before being bottled in April 2018 without filtration. It has been bottle aging for a further 16 months and only now are we declaring it ready to venture out of the cellar door.
This is the third release of Pinot noir from The Wine Farm and by far our best yet. The nose has a perfume of light red fruits swirling in a tea of rose petals, with layers that keep you going back for another look. And when you do you find it's changed again, deepening as it takes on more air. The palate is complex in both line and length. It's immediately obvious you're drinking Pinot and more importantly you know you're in South Gippsland with this wine. The soils here are volcanic giving the region's Pinot noir a distinctive undergrowth/forest floor quality rather than an overly fruity nose and palate. That said this wine has plenty of strawberries and cherries poking their heads through the forest floor. There's substance and intrigue to this wine, a lovely tannic grip and freshness to the palate that intensifies after opening.
The pursuit of perfect Pinot noir is now our primary objective on The Wine Farm. We still have a long way to go and the rest of our lives to keep learning, but we're over the moon with this wine. It's a big step in the right direction and we're so excited to see what our vineyard can deliver as we further hone our farming and winemaking skills. The more we learn the more there is to know. As Degas said of painting, it's easy when you don't know how, but very difficult when you do.
Send us an email if you'd like to get your hands on a bottle or more of our 2017 Pinot noir.
Cheers
Anna and Neil
Sign up to Letters from The Wine Farm for first dibs on future releases. Subscribers receive offers directly to their inbox on the day of release and can simply hit reply with the number of bottles they'd like with NO MINIMUM ORDER. We'll store your wines in ideal conditions until you accumulate a case of 6 or 12.