And breathe…
December 14, 2020
Dear friends
If you're anything like us this week you're chasing your tail, allocating every 'spare' minute of the day to ticking another item off the to do list, enjoying that fleeting sense of satisfaction before you remember two more jobs you forgot to add on. Maybe it's the contrast to those long, slow days of lockdown, or perhaps it's because we're making up for those by scheduling our lives to within an inch of ourselves. Either way, taking time to breathe feels like a luxury we don't have right now.
Releasing a wine in the midst of all this chaos may seem foolish. Our wines are quiet and a little introverted at the best of times so why would we shine the spotlight on one smack bang in the pre-Christmas noise.
Because, just like our shy little schoolboy practising his lines for the end-of-year play, it is ready to take the stage.
Each year we've managed to hold on to our Pinot noir a little longer than the previous vintage. Pinot is slower to develop than many varieties, taking time to find its feet before being ready to show its true colours. We packed off the last of our 2017 Pinot in March this year, just before the restaurants shut their doors the first time around. One of the silver linings for us of this turbulent year was that our unreleased wines were given a little more time than usual to build their character in the safety of our cool cellar. And now, after 12 months in barrel and a luxurious 18 months in bottle, our 2018 Pinot noir is ready to make its debut. Just in time for the season.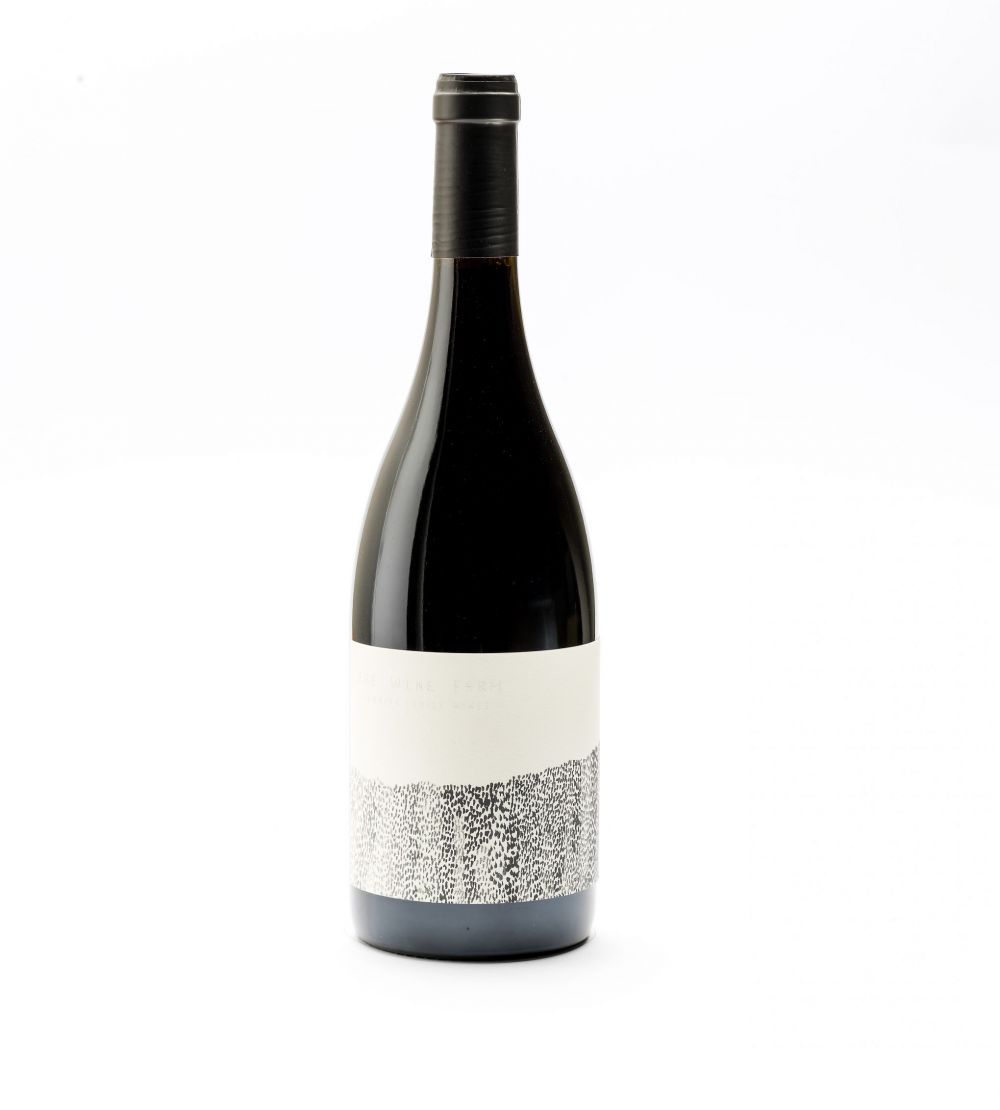 2018 was a good year in South Gippsland, with the ripening period starting out dry and warm before changing in early Feb to give us a lovely cool spell over the final three weeks to harvest. Not a day over 30 degrees during this critical phase for developing flavour and our coveted cool nights keeping that natural acidity right up where we like it. As always we were fanatical about the picking date. Pinot noir is such a delicate variety that it has to be picked when just ripe – not a day later – if you want that intoxicating perfume coupled with tension on the palate that only this variety can deliver. Once picked, we ferment the beautiful berries using only the natural yeasts that settle on their skin in the vineyard and expose the juice to just enough oxygen to complete maturation without speeding up the ageing process. Finally, we gravity-feed the wine into bottle – no pumps, fining or filtration – ensuring nothing is taken away from the purity of the wine before sealing it in its time capsule under natural cork.
The result is a Pinot noir that breathes, coming to life with air and stimulating all your senses as you work your way through the bottle.
There's a lovely range of light and dark berries on the nose and palate. Slightly shy on opening (a sign of good ageing potential) but five or 10 minutes to take a few deep breaths and compose itself and the brighter red fruits of raspberries and strawberries start to speak confidently from the glass to a background of dried herbal notes. This is pure, clean Pinot with beautiful clarity and the tension is palpable. You feel like you're walking a tightrope drinking this wine. Just as you start to relax the rope tightens and demands your attention again. You know you'll never fall, but there's something about this wine that pushes you in and out of your comfort zone. An exhilarating quality unique to Pinot farmed well, picked at the right time and handled gently in the cellar.
We're releasing this wine to the restaurants this week but wanted to give our loyal customers the chance to nab some for your own Christmas table too. We'll also be saving a small allocation for the cellar door for those of you who want to visit us in the flesh this summer (more to come on our new-look cellar door experience very soon).
So whether you need a bottle for Uncle Bruce to tick another present off your shopping list, or you just fancy having one or two on hand for when you've finally got time to relax and treat yourself, send us an email or head straight to our online store and make up a case any way you like.
Then you can tick Christmas drinks off the list and breathe a little easier.
Cheers
Anna