It's curtains for our Cabernet
July 20, 2021
Dear friends
Those of you who've visited our vineyard in the last couple of years will know this day has been coming. Some of you have even bought tickets. Having been performing on and off for some thirty years, our Cabernet is finally delivering its swan song.
2018 was our final harvest of Cabernet Sauvignon on The Wine Farm. Since our first vintage in 2015 we've had four very different seasons producing four very different wines from this grape. Two of those four years were on the warmer side when Cabernet performs at its best. Not hot, like Coonawarra – home of the inky, oaky, bold style of Cabernet that only comes from very ripe fruit. Here we have just enough sunshine to deliver the requisite fruit and tannin to produce a fresh and pure Cabernet. The only way we like it.
The growing season in 2018 was extremely dry. Warm in the lead up to veraison, a cooler run prior to picking gave the vines a reprieve and allowed the slow build of flavour as the bunches gently approached peak ripeness. We'd just finished picking when an unseasonably late heatwave hit our farm, but by then these grapes – always our last pick of vintage – were settling in to our perpetually cool cellar. We were blessed with a vibrant cab sav at just 12% alcohol. A little more tannic than previous years with a firm nod to the cassis the variety is known for, but kept youthful by an unmistakable hit of red capsicum on the nose (rather than the green capsicum of the cooler 2017 vintage) and a generous bouquet of fresh herbs. We never use oak on our Cabernet so the fruit is pure and elegant. Using wood can make it heavy, dark and tiring, which is clearly not our jam. No chems, no stems, whole berries (but no carbonic) and the usual negligible amount (20ppm) of sulphur at bottling.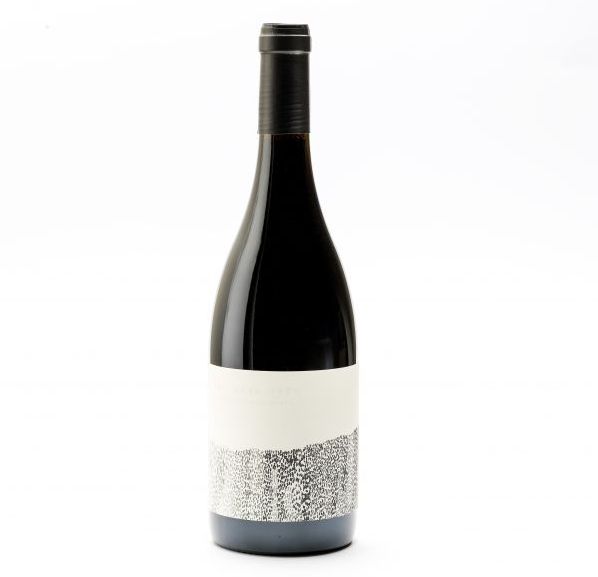 We feel good about this farewell tour for our Cabernet. No more hedging our bets, hoping for some heat to ripen this sunlover, at the expense of our beloved Pinot, Riesling and Chardonnay who all prefer cooler climes. It was the wrong grape in the wrong region at the wrong time, but every now and then (just not often enough for our little vineyard) it truly shines. And it's definitely going out singing.
Front row tickets to this final appearance are just $45 a pop but there are only just over 500 seats in the house. Head to our online store to get yours. You'll find it there alongside a few other acts to make up a set of six for shipping.*
Our grafting maestro arrived in spring 2018 and those old Cabernet roots are now trucking the good stuff from deep within our soils into bunches of beautiful cool climate Chardonnay. We picked the first small crop of that last year.
Maybe in 20 years in our warming climate, Koonwarra will be the new home of Cabernet, but by then our kids will be old enough to plant their own. Bravo!
Cheers
Anna
*We only ship in multiples of 6 bottles to avoid damage and shipping is a flat rate of $10 Australia wide. Whenever possible we will deliver your wines outside of any hot spells.