Sparkling conversation
December 1, 2019
Dear friends
The season is nigh for soirees and celebrations with friends and family as another year prepares to take its leave. Whether introvert or extrovert, party animal or shrinking violet, sparkling wine has long been the social lubricant of choice to help lean in to the silly season.
But bubbles aint bubbles. Champagne, Pétillant naturel, Prosecco, Moscato, Cava…  all will deliver you a glass of fizz, but each one a variation on the theme. There are so many ways to make wine sparkle and given the one we use is a little left of centre we thought it might be timely to give you a ready reckoner; a cheat sheet to arm yourself with as you enter the festive battlefield so as not to make an embarrassing faux par should someone ask what's in your glass. Or even worse, make a bad choice and get stuck with something that tastes more like the hangover you'll end up with than the party it should be starting.
The most important thing to know is how the bubbles came to be. Were they produced in the bottle your glass was poured from or in a large format tank? Are they a natural bi-product of fermentation or produced with the help of added sugar and yeast, or even just a blast of CO2 into still wine during bottling? As you can imagine, the resulting bubbles are worlds apart in terms of fineness and number.
If you're at the pub for an end of year session and budget is more important than bead, go for a carbonated or tank produced sparkling (aka Charmat style), such as Prosecco or Lambrusco.
For something a step up, anything described as Méthode Champenoise has undergone the transformation from still wine to sparkling wine in the bottle, with the addition of sugar and yeast at bottling to create the secondary fermentation that produces the desired CO2. Champagne is made in this way from grapes grown only in the region. Cremant is French sparkling wine made in this traditional Champagne method but from grapes grown anywhere other than Champagne. And Cava is just the Spanish equivalent of Champagne, though only aged for 9 months rather than the 15 required for Champagne.
Or if you're in the mood for something a little different, Pétillant naturel (or Méthode Ancestral) is a far less common method of producing sparkling wine where the grapes are pressed and the juice fermented only until the desired amount of natural sugar is left. At this point the juice is bottled, allowing the residual sugar from the grapes to complete the fermentation in bottle. This is the oldest and riskiest method of producing sparkling wine – too much sugar left at bottling and the final product is too sweet (or worse, the bottle explodes before you get to drink it), too little and the result can be overly dry and lacking in bubbles. But this method is also the most pure, with nothing added to the grapes whatsoever, which is why we choose this method on The Wine Farm. We've had our share of exploding bottles to be sure, but when you get that balance right, and throw in a couple of important steps from the Champagne method like ageing and disgorging (releasing the spent yeast cells) before final bottling, the result is a beautifully pure yet complex sparkling wine that we reckon rivals the revered Champagne.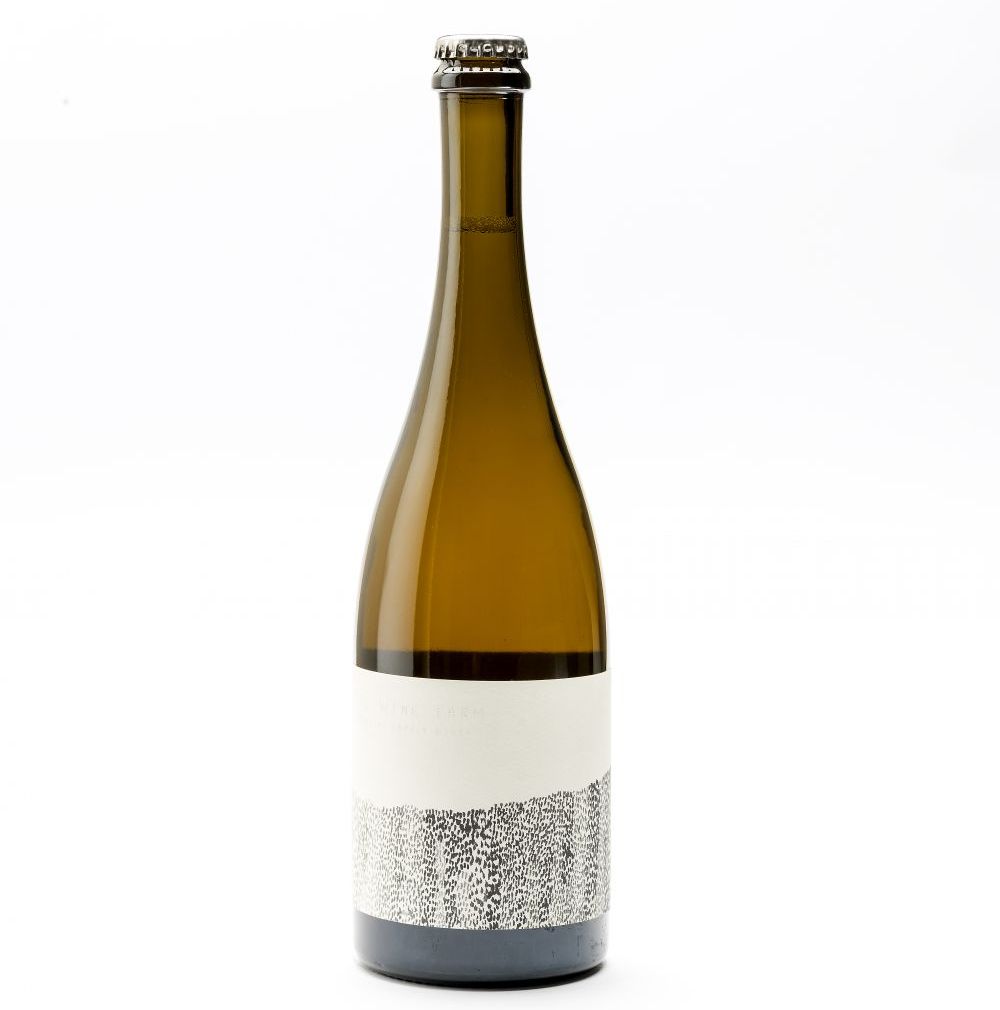 As risky as it is, and despite the crucial first bottling always falling smack bang in the middle of harvest, we love drinking this wine so much that we continue to make it year in year out, with the 2018 vintage being our fourth release.
Each year this method has delivered us a luxuriously fine bead and 2018 was no exception. The level of sweetness has also varied over the years trending drier from 2015 to 2017. This is all down to the level of acidity in the grapes at picking, with the higher the acid the more sweetness needed to balance it out. With an abundance of natural acidity in the grapes in 2018 we bottled a touch earlier in the ferment to retain that important trace of residual sugar in the finished product. The profusion of fine bubbles and gorgeous leesy aromas from 18 months of ageing before disgorging give you a finely balanced bottle of bubbles that we love.
While the rest of our wines get a little sulphur added just before bottling, this wine has absolutely nothing added at any stage. The bubbles, pressure and acidity are all that are needed to keep it fresh and give it the potential to age for many years to come. If it lasts through the silly season that is…
Cheers
Anna
_____________________________
To get your hands on some of our Pétillant naturel 2018 simply email me at anna@thewinefarm.com.au with the number of bottles you'd like and we'll email you back an invoice with our bank details. There is NO MINIMUM ORDER. We are happy to store your wines in ideal conditions until you accumulate a case of 6 or 12 from future offers, or top it up with any other of our available wines. Just ask. Shipping is a flat rate of $10 for 6 bottles and FREE for 12 bottles Australia wide. Whenever possible we will deliver your wines outside of any hot spells.